hi little earthlings.  I'm dino trainer 989 and Im giong to be talking adout light. The first tipe of lite the Im going 2 be talking adout is natural vs artificial. Natural light is when light is not made by humans that means something like the sun is a natural source of  light. Artifical light is human made light like a light buld thats a artifical sourc. Next I'm giong to be talking about luminus and non-luminus objects. A lumanus object something that makes its own light for a example a the stars are luminus objects. Non-luminus odjects are things that do not make light for an example a table with no light in it or on it thats a non-luminus odject.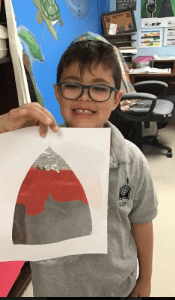 refraction and  reflection. Refraction is how light travels when it goes through two or more objects qithout getting odsorded or getting reflected an example is a pencil in water. Reflectionn is when light bounces off an odject and the light hits something like mirror and projects the image to our eyes.  what is opaque, transparent and translucent. Opaque is an object that you can not see through for an example a brick wall. Tranclucent is when semething can be barly seen through like a foged up wndow. Transparent is when something that you can see great through.
thank you for reading hope you liked it.